[ti_wishlists_addtowishlist loop="yes"]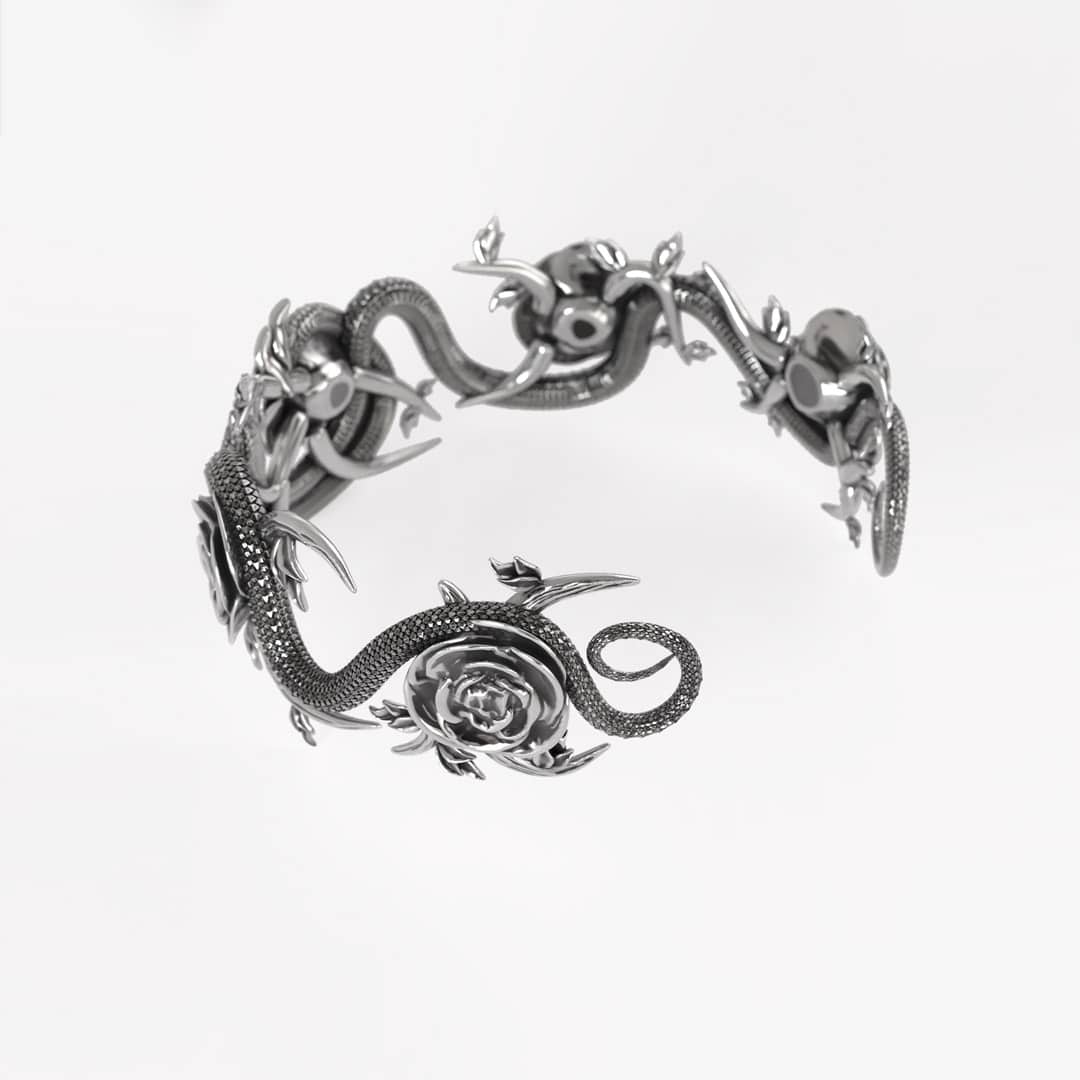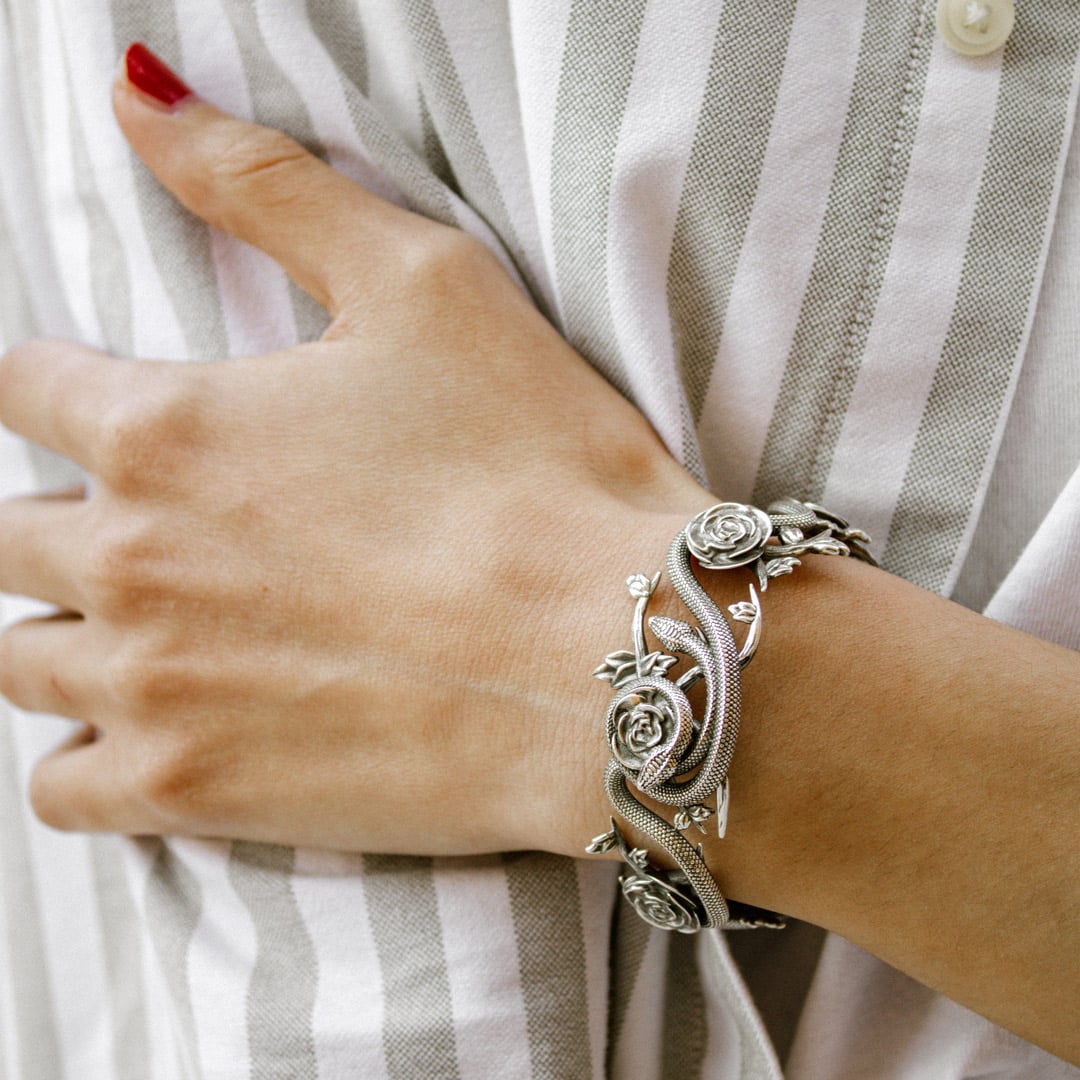 The Rose and Snake Bracelet is part of the "Snake" collection, made of 925 sterling silver, designed and worked in Italy.
ORDER NOW to receive it within 27 December 2023

WARRANTY
Satisfied or refunded within
15 days from delivery
An integral part of the "Snake" collection by Feel No Pain, this rigid 925 silver bracelet is characterized by
two snakes that intertwine
around a rose bush. The
roses
are repeated inside the bracelet several times,
luxuriant and swollen with petals
and shoots. The snakes embrace the natural element, with the tails forming volutes creating movement inside the bracelet.
The result of months of work by our designers and artisans, who have dedicated time and experience to create a
plot
of roses and snakes so
detailed to look alive.
Each petal and each scale has been sculpted with mastery to capture the essence of nature.
The bracelet is in
solid silver 925
, decorated externally with a light relief and chiaroscuro effects.
| | |
| --- | --- |
| MEASURE | WRIST CIRCUMFERENCE |
| XS | < 15.2 cm |
| S. | 15.3 cm to 16.7 cm |
| M. | 16.8 cm to 18.5 cm |
| L | > 18.5 cm |
Note: weight is variable according to the size and height is measured in front view, which is also variable according to the size.
A EARTHLY LINK
Both elements have a link with the Earth: the snake symbolizes knowledge, temptation, the energy released from the soil on which it lives; the rose in flower is a symbol of growing beauty and life. Together they represent the earthly passion.
OPPOSITES THAT ATTRACT EACH OTHER
The serpent is a symbol of a process of inner transformation, a cycle of death and rebirth, an emblem of temptation and seduction, while the rose embodies the vitality of a growing flower, delicate and fragile. Together these elements come together in a perfect balance between grace and boldness.
925 SILVER
The bracelet is made of 925 solid silver and finely decorated with elements of nature represented with fineness of details to seem moving.
The rose, a symbol of grace and fragility, joins the serpent, a symbol of temptation and threat. The combination of these two elements tells a story of false innocence, persuasion, dangerous beauty. As a whole, it also recalls sensuality, boldness and delicacy. The bracelet combines these elements in a unique way, celebrating the duality of life and the different facets of love.
Roses and snakes, despite having such contrasting meanings, both have a strong bond with the soil: the snake crawls on the earth from which the rose is born. For this reason each petal and each scale have been sculpted with mastery to capture the essence of nature in all its forms.