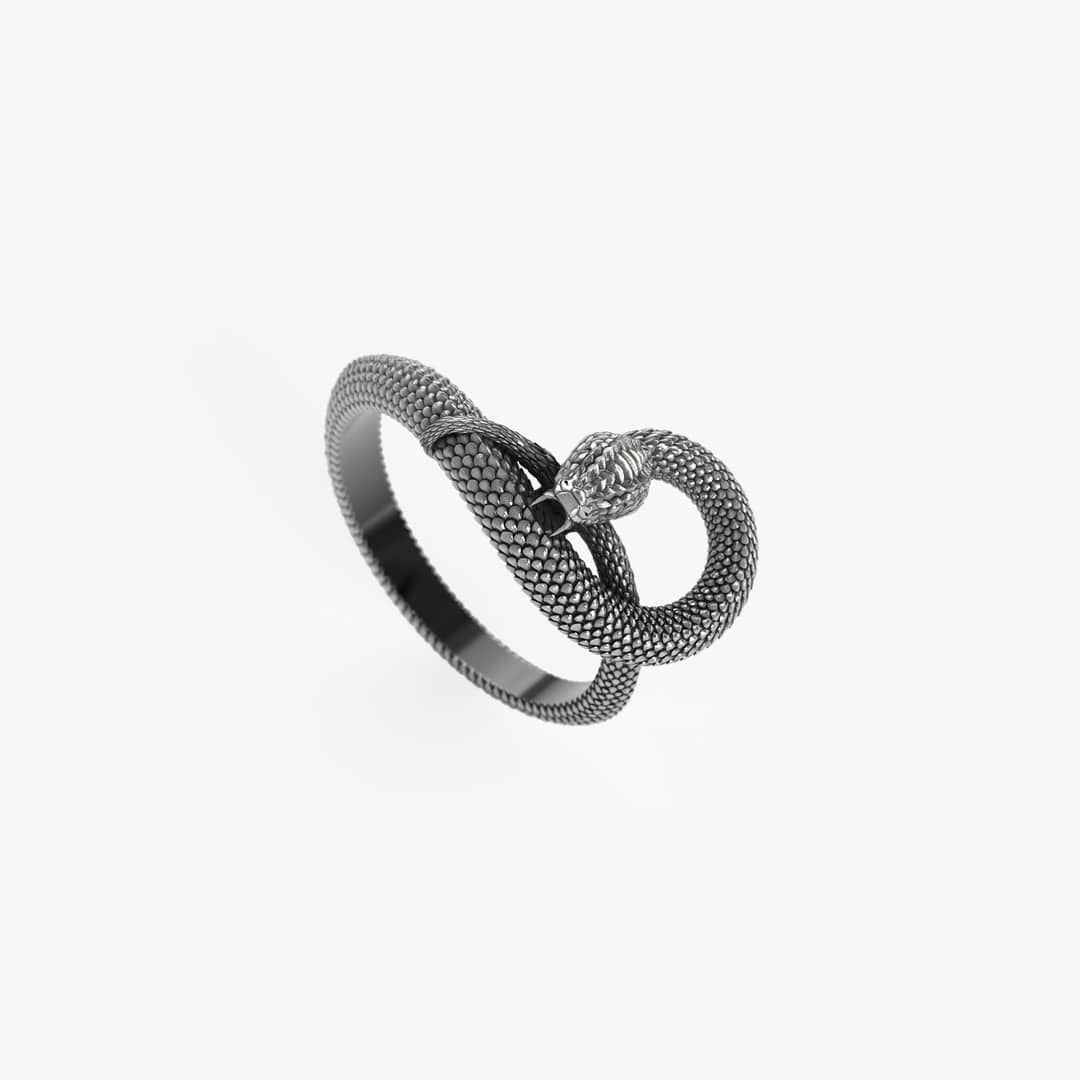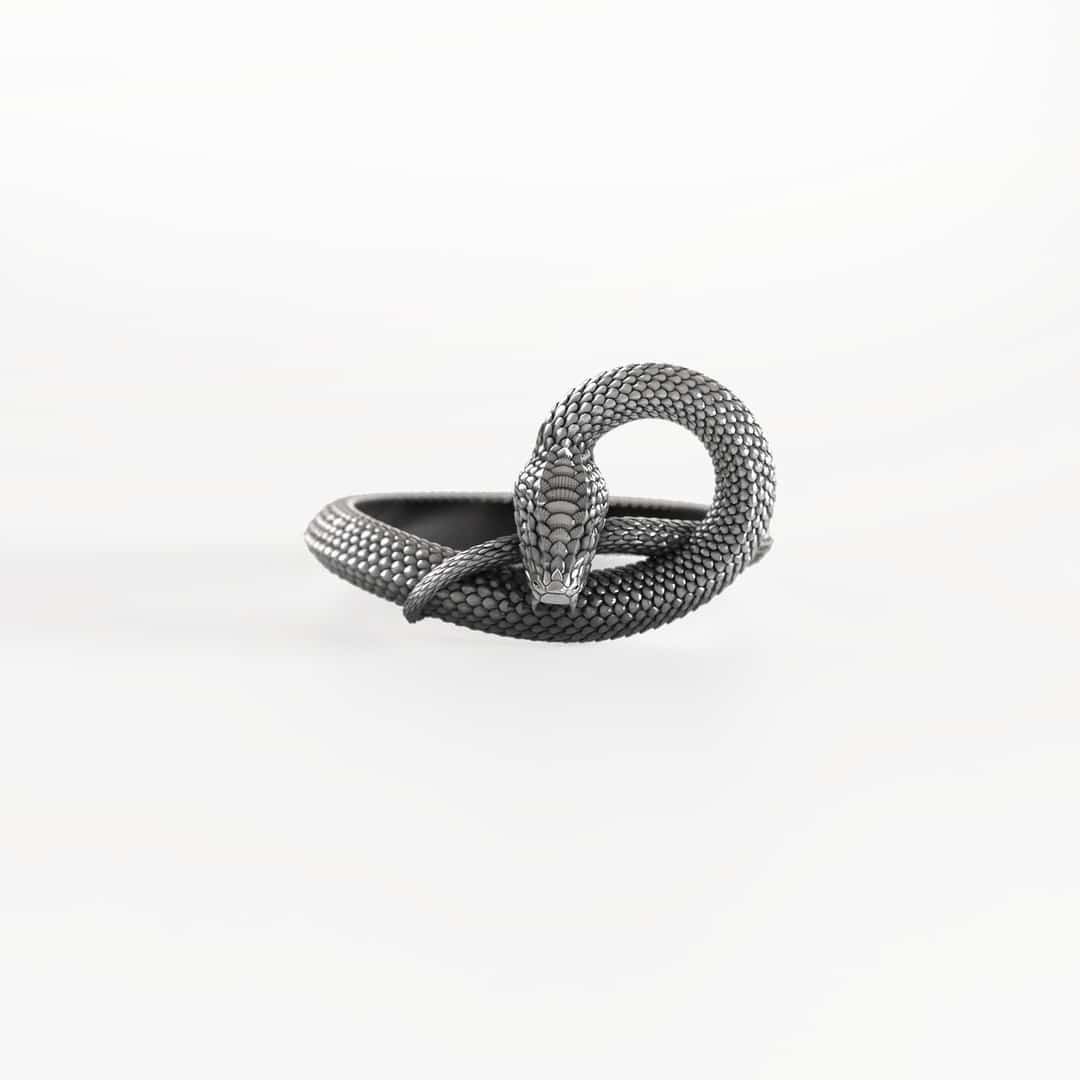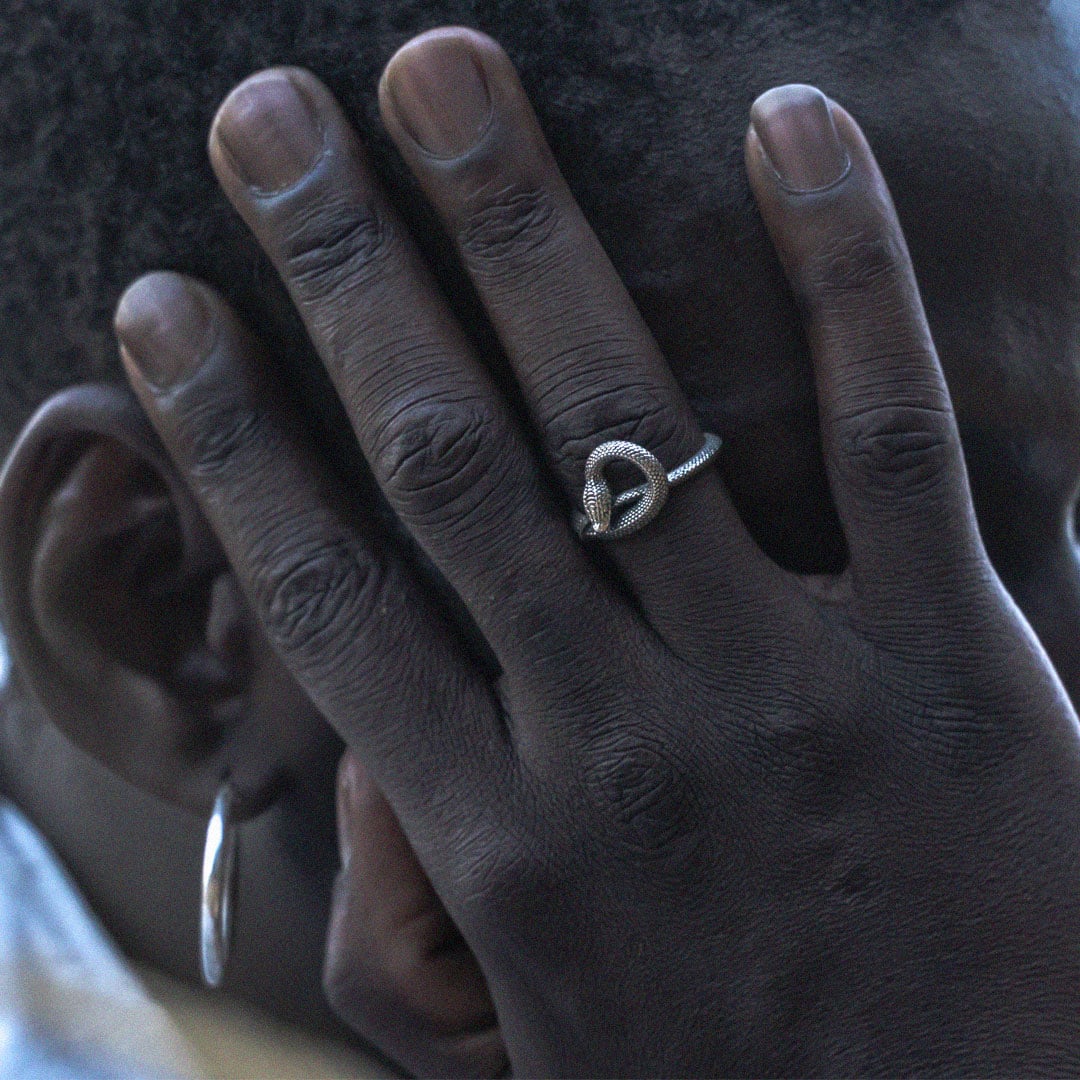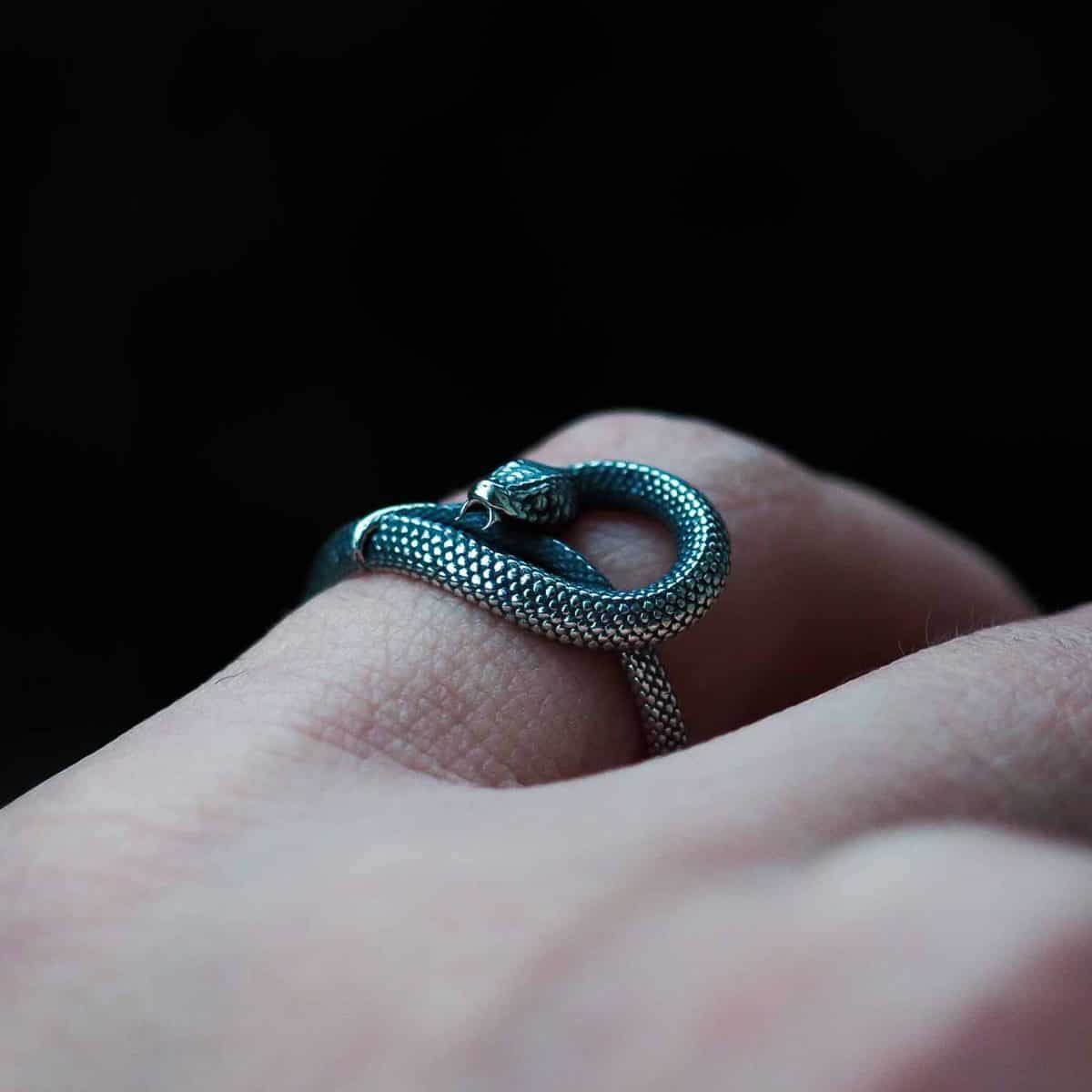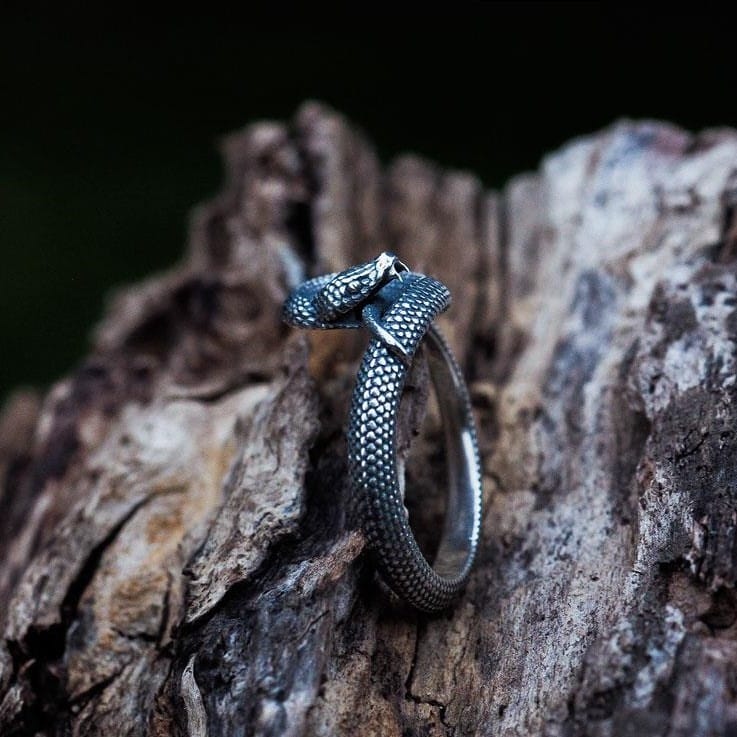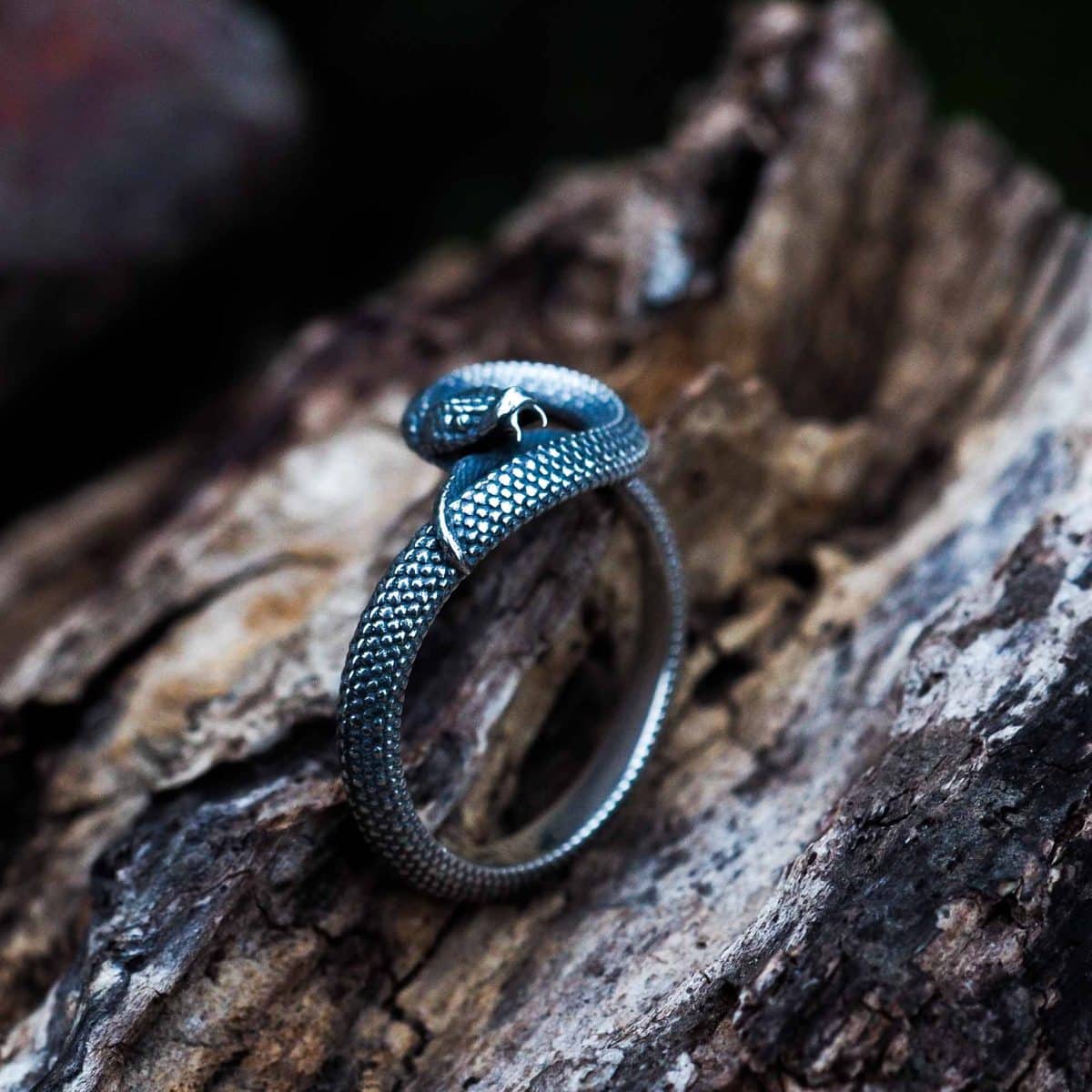 Uroboro snake ring with snake bending over itself to bite its tail, 925 sterling silver. Designed and made in Italy. Suitable for both men and women.
ORDER NOW to receive it within 27 December 2023

WARRANTY
Satisfied or refunded within
15 days from delivery
The '
Ouroboros Snake Ring
, made of
925 sterling silver
, folds in on itself and has its jaws wide open to
bite its own tail
.
Its skin has scales defined in
detail,
as do its teeth and eyes. In the FNP style, the anatomy of the body, head, and details reflect the proportions and shape of a real snake.
At the contact with the finger, the jewel is smooth, imprinted with the FNP mark and the silver authenticity symbol.
Handcrafted in Italy, the ring is created by skilled sculptors and goldsmiths who are attentive to every detail of the snake for a unique rendering.
| | | |
| --- | --- | --- |
| MEASURE | WEIGHT | HEIGHT |
| IT 15 | 4g | 12mm |
| IT 20 | 5gr | 13mm |
| IT 25 | 6gr | 14mm |
| IT 30 | 7gr | 15mm |
Note: weight is variable by size (Italian size,
see conversion table
) and height is measured in front view and also variable by size.
ANATOMICAL REALISM
In the FNP style, we make the snake with respect to proportions and anatomical details. Skin, eyes, jaws, body and teeth are inspired by what occurs in nature.
ORIGINAL DESIGN
The Uroboro Snake Ring was born from our original design, with a shape born from our pencils and our creativity. It is inspired by the ancient symbol of the Ouroboros.
BEST SELLER JEWEL
The Ouroboros ring is the best-selling product of FNP jewelry.
The serpent Ouroboros is a symbol of birth and death, creation and destruction, power and stillness. In this ring, the snake does not form the perfect circle of the classical Ouroboros, but goes outside the circumference.
This action represents of the rebellion, the rupture, the struggle of those who do not surrender to fate.
In the act of the Ouroboros coming out of the infinite circle there is the power of those who create their own way, fighting against what is already determined by others.